Mandatory minimum penalties apply in all Wisconsin drunk driving cases.  Prior to February 2023, defense attorneys, prosecutors, and trial courts had a difficult time deciding what mandatory minimum penalties applied to 5th and 6th offense OWIs.  Those specific OWI offenses carry a presumptive minimum penalty of 1.5 years initial confinement in prison, but allow courts to deviate downward from that 1.5 years prison in very specific cases.  How far the court could deviate stumped various actors in the criminal justice system.
We'll discuss the Court of Appeals decision that answered this issue in this blog post.  If you're seeking OWI representation, consider calling one of Wisconsin's top drunk driving defense firms, Van Severen Law Office, S.C.  Our drunk driving defense lawyers consistently provide preeminent representation throughout Wisconsin, and we're available to help 24/7.  Contact us at (414) 270-0202 to begin discussing your case.
This blog post discusses OWI laws current in February 2023.  Drunk driving laws in Wisconsin change quickly, and this post may not be relevant as the law changes.  Retaining one of our drunk driving defense lawyers is one of the best ways to make sure you're getting up-to-date information.
State of Wisconsin v. Lynne M. Shirikian – Case Background
Police arrested Lynne M. Shirikian on May 27, 2020 at approximately 2:00 p.m. after receiving numerous complaints from citizen witnesses.  One witness indicated that Shirikian was attempting to steal alcohol from a local grocery store.  Another witness observed Shirikian in the aisle and noted that she smelled of alcohol and was unsteady on her feet.  A third witness called police after she observed Shirikian driving erratically, including swerving and driving her vehicle up on a curb.
Police stopped and made contact with Shirikian quickly after this series of complaints.  Officers noted a very strong odor of alcohol, bloodshot eyes, a flushed face, and heavily slurred speech.  Shirikian admitted to drinking vodka and tequila mixed with orange juice, wine, and water since 5:00 a.m.
Shirikian submitted to field sobriety tests and failed all three.  Police arrested her for 5th or 6th offense (this was her fifth) operating while intoxicated.  Police brought the defendant to the hospital, read her an Informing the Accused Form, and requested a blood sample. She refused.  Police obtained a search warrant, secured Shirikian's blood, and learned that her blood alcohol concentration (BAC) was .299.
Eventually Shirikian entered a guilty plea to the charge.  The State would recommend "substantial prison time" and the defense would recommend a probation sentence.  The defendant completed both plea and sentencing on February 12, 2021.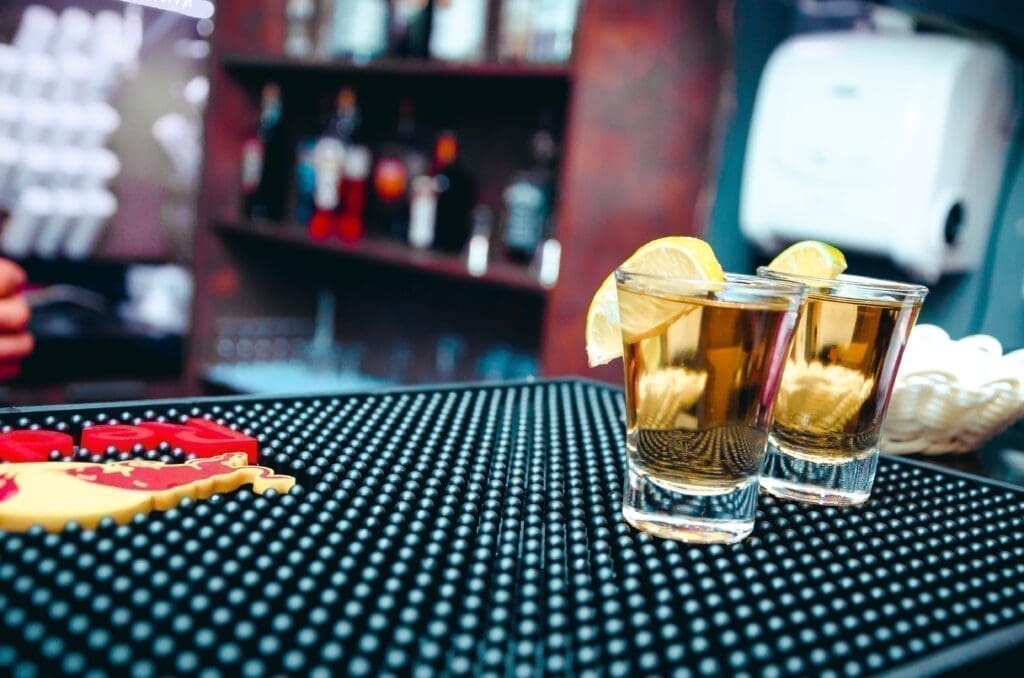 Trial court sentencing hearing:
At sentencing, the defense requested that Shirikian be sentenced to "some type of probation, Huber, house arrest."  A presumptive minimum penalty of 18 months prison applies to 5th and 6th offense OWIs, but the trial court struggled with subsequent language included in section 346.65(2)(am)5 of the Wisconsin Statutes:
THE COURT: So I think [the statute] mirrors the charging language if I'm not mistaken. It says, the court shall impose a bifurcated sentence under Section 973.01. And the confinement portion of the bifurcated sentence imposed on the person shall be not less than 1 year and 6 months. The court may impose a term of confinement that is less than the one year and 6 months, if the court finds that the best interests of the community will be served and the public will not be harmed and if the court places its reasons on the record.
The term "confinement" confused the court.  The judge continued:
But I'm going to I guess, interpret that as confinement can include probation and condition time that's less than the one year and 6 months. That's not a mandatory prison sentence because of that language that says the court may order or the court may impose a term of confinement that is less than one year and 6 months.
Eventually the trial court sentenced the defendant consistent with her request: 3 years probation, including 9 months in jail as a condition of probation.  The State disagreed with this sentence and believed that the law required the defendant to serve a prison sentence that included at least 1 year in prison.  They appealed the trial court decision.
Court of Appeals: The statute requires a prison sentence for a 5th or 6th offense OWI
The Court of Appeals concluded that the statute always requires a bifurcated sentence, which means prison.  It looked to what it believed to be the plain and unambiguous language of Wis. Stat. § 346.65(2)(am)5:
[T]he first sentence of WIS. STAT. § 346.65(2)(am)5 specifically refers to "the confinement portion of the bifurcated sentence[.]" The second sentence then refers to "a term of confinement[.]" Id. However, the second sentence does not refer to "a term of confinement" in isolation. Rather, the phrase "a term of confinement" in the second sentence is directly tied to the presumptive eighteen-month mandatory minimum identified in the first sentence: "The court may impose a term of confinement that is less than one year and 6 months[.]" Id. (emphasis added). Because the one year and six month term of confinement must be imposed as part of a bifurcated sentence per the clear and unambiguous statutory language, the phrase "term of confinement," as used in the second sentence, when read "in the context in which it is used[,] not in isolation but as part of a whole[,]" must also refer back to the mandatory bifurcated sentence. See Kalal, 271 Wis. 2d 633, ¶46. In other words, the only reasonable reading of these sentences together is that the word "confinement" in the second sentence has the same meaning as the word "confinement" in the first sentence—that the "confinement" is the "confinement portion of the bifurcated sentence[.]" See § 346.65(2)(am)5.(¶28).
Again, the focus was on the word confinement.  In the first portion of the statute, confinement referred to prison.  The Court of Appeals held that the mention of confinement in the second portion of the statute (discussing the mandatory minimum) carried the very same meaning.  In other words, the mandatory minimum penalty here is prison, and the shortest prison sentence one can serve includes 1 year initial confinement.  Jail and probation are not options for Wisconsin defendants convicted of 5th or 6th offense OWIs.
OWI 5th and 6th offense penalties in Wisconsin:
Up to 10 years prison

1.5 years presumptive minimum term of initial confinement
1 year mandatory minimum term of initial confinement

The term of initial confinement in prison is followed by a term of supervision, called extended supervision.  The sum of the two terms (initial confinement plus extended supervision) equals the total prison sentence.

24-36 month driver license revocation (eligible for occupational license after 45 days)
12-36 month ignition interlock device
$600+ fine
Alcohol assessment and treatment
Contact Van Severen Law Office, S.C. to connect with one of Wisconsin's best drunk driving defense law firms
If you're facing any kind of drunk driving charges, we can help.  At Van Severen Law Office, S.C. we defend individuals facing drunk driving charges ranging from a 1st offense ticket all the way through the most serious charges in Wisconsin.  We regularly address the issues you're facing and we're prepared to help.  Our defense lawyers file pre-trial motions challenging illegal police and prosecutor conduct, and we're regularly in jury trial defending individuals facing criminal charges.  We understand both the science and the case law underlying OWI practice.  Not all criminal defense attorneys do.
While this article provides general information regarding OWI law, our firm is always prepared to discuss it with our clients.  We make becoming a client easy, and we offer free consultations to Wisconsin defendants seeking representation from any of our criminal defense lawyers.
Contact us today for help: (414) 270-0202