Should drunk driving laws be stronger in Wisconsin?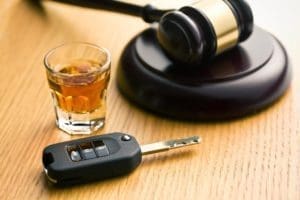 Wisconsin has a notorious reputation when it comes to the laws prohibiting drunk driving. In recent years, lawmakers and advocates have pushed for stricter legislation against DUI offenders.  This has occurred in many states throughout the country, including Wisconsin. The movement has evolved into a collection of bills that pursue increased penalties for DUI offenses from various angles.
The movement is pursued by long-serving lawmakers and human rights activists based in Wisconsin.  But it is imperative the matter be given a chance for serious debate to ensure that citizens' rights are protected. After all, even drunk drivers in Wisconsin have rights.
If you are facing a drunk driving conviction, including OWI or PAC (prohibited alcohol concentration) contact Van Severen Law Office at (414) 270-0202.  We defend all drunk driving and criminal offenses in Wisconsin.  We focus our representation in the following counties: Milwaukee, Waukesha, Ozaukee, Washington, Racine, Kenosha, Walworth, Rock, Jeffferson, Dane, Columbia, Dodge, Fond du Lac, and Sheboygan.
The pro-stricter-laws stance
The difficulties drunk drivers have caused has fueled the push for stronger drunk driving laws.  In 2015 alone, Wisconsin witnessed around 24,000 convictions of DUI offenses.  Drunk drivers caused 190 deaths in Wisconsin in 2015.  These numbers only focus on convictions.  Certainly the number of drunk driving incidents is much higher, and the impact on other citizens is substantial.
Unfortunately, with time, the numbers have gotten progressively worse.
In short, a growing movement focusing on stricter laws for DUI in Wisconsin was hardly a surprise. Citizens cannot tolerate fatal accidents just because others want to entertain themselves with alcohol and then drive home.  A tightening of laws is nearly a certainty.
Lawmakers call for increased DUI penalties in Wisconsin
The push for stronger legislation with greater penalties has become a go-to agenda for anybody against drunk driving in Wisconsin. Many lawmakers have worked on this particular issue for years. Rep. Jim Ott, the Republication representative from Mequon, recently proposed legislation that called for increased jail time and monetary fines.  He proposed that first-time offenders should serve time in jail.  The new bill would make all first-offense OWI convictions a misdemeanor, punishable by up to 30 days in jail.  In an attempt to mitigate this severe penalty, the proposal would change the criminal conviction back to a civil forfeiture should the defendant avoid any additional offenses for five years.  "This would give people a second chance.  If they really did make a mistake and they weren't going to drive drunk anymore, it will get removed after five years," said Ott.
Similarly, the Democratic Senator from Milwaukee, Sen. Chris Larson, insists that ignition interlock devices should be made mandatory for people with a record of OWI offenses.  "Having it in the first offense, having it in every conviction, will create a change in the culture in our state…" Larson told NBC26.  
Governor Tony Evers also supports criminalization of first offense OWI.  "We have to find ways to make that first offense more meaningful to the offenders so they don't offend again or don't offend the first time," Evers said.
Clearly lawmakers on both sides of the aisle support stronger drunk driving laws.  It's conceivable, even probable, that drunk driving laws will become more harsh in the foreseeable future.  We believe that protecting your rights is imperative.  At Van Severen Law Office, we challenge illegal law enforcement action.  Our top drunk driving attorneys aren't afraid to say that the government is wrong.
The Missouri v. McNeely decision of the U.S. Supreme Court
Many opponents of increased DUI penalties in Wisconsin are concerned about over-encroaching government.  But increased penalties don't negate constitution violations.  Illegal police conduct is still illegal.  Good drunk driving defense attorneys can still challenge illegal stops, searches, etc.
Missouri v. McNeely, 569 U.S. 141 (2013) was one such case.  On October 3, 2010 a law enforcement officers observed Tyler McNeely driving over the speed limit.  As the officer followed McNeely, he observed McNeely's vehicle cross the center line three times.  Upon making contact with McNeely, the officer observed that this eyes were red and glassy, and that he smelled of alcohol.  McNeely failed four field sobriety tests and refused to submit to a portable breath test.  Law enforcement arrested McNeely and transported him to a hospital for a blood sample.  Police read McNeely the Missouri Implied Consent form and McNeely refused to submit to the breath test.  Law enforcement ordered the sample taken, and the blood test revealed that McNeely's BAC was higher than the legal limit.  He was charged with driving while intoxicated.
McNeely moved to suppress evidence at the trial court level.  He argued that it was unconstitutional to obtain his blood without a warrant.  He was successful. The state appealed and argued that an exigent circumstance required the blood draw.  They argued that there was a risk: McNeely's blood alcohol level would decrease over time, resulting in a destruction of evidence.  The Missouri Court of Appeals held that the trial court erred, but that the case represented a deviation from current case law.  The Missouri Supreme Court affirmed the trial court's decision, and McNeely appealed to the Supreme Court of the United States.
How as McNeely protected by illegal police conduct?
The Supreme Court of the United States faced the following question:  Does the Fourth Amendment prevent the taking of a warrantless blood sample under exigent circumstances?
The answer was yes.  Unless specific exigent circumstances occur, it is unconstitutional to take a warrantless blood sample from a suspected drunk driver.
The Court's holding:
The Court held that the Fourth Amendment's protection against bodily intrusions outweighs the government's interest in gaining evidence more quickly.  There are cases in which the dissipation of alcohol is considered an exigent circumstance, but not here.  Each individual case is different.  Basically, there can be no categorical rule.
The increased costs to state argument
Another critical argument of the opponents of stricter laws for DUI offenses in Wisconsin is the fact that this move would significantly increase the pressure on the judicial and correctional systems. With higher number of jail sentences for several months each, the opponents of the movement believe the state correctional system would have to spend a lot more than it does now to provide for the incarcerated citizens.
Jim Haessley teaches a class for first-time OWI offenders at Waukesha County Technical College.  He's been doing it for 45 years.  It's his opinion that increased penalties will flood the court system.  He believes that better education about the laws and potential consequences of drunk driving will have a more significant impact on the problem.  "These people come in here so hurt," Haessley told Wisconsin Public Radio. "All of them said, 'I had no clue what happened to people who got a ticket for OWI.'"  Likewise, the Tavern League of Wisconsin agrees.  Specifically, lobbyist Scott Stenger indicated the group supported anything that lowers alcohol-rlated crashes and fatalities.  But he told WPR that there have been many reports criticizing "… increased penalties as an effective means of combating drunk driving."
Proponents of the movement believe this is an exaggerated argument and the state should be able to handle the increased costs of incarceration easily. Rep. Ott, in fact, apparently had a report prepared on this very issue and concluded that with the higher penalties his body of legislative changes demands, the state's expenses for incarceration would only increase by $15 million a year.
Nevertheless, many question Mr. Ott's report, challenging its credibility.
Charged with a drunk driving offense?
The top drunk driving defense attorneys at Van Severen Law Office work with individuals accused of drunk driving.  Whether you face charges for Operating While Intoxicated (OWI), Prohibited Alcohol Concentration (PAC), or any other criminal offense, we may be able to help.  Contact Van Severen Law Office at (414) 270-0202 to begin with a free consultation.