Police misconduct regularly makes the news.  But how does it impact defendants in criminal prosecutions?
Police misconduct regularly make headlines these days, but how do bad cops and their equally bad actions impact criminal prosecutions?  Like most things in the law, the answer depends upon the circumstances.  This blog post will describe what police misconduct is and how various police actions impact criminal prosecutions.  It's important to remember that articles on our website provide general information, and not legal advice, and that speaking with one of our criminal defense lawyers about your specific situation is always the best course of action.
Van Severen Law Office, S.C., is a criminal defense law firm based in Milwaukee, WI.  We have satellite offices throughout Wisconsin and represent individuals facing all crimes throughout the state.  We offer free consultations to potential clients.  Contact us today at (414) 270-0202 if you're seeking representation for any misdemeanor or felony case.
What is police misconduct?
Police misconduct refers to illegal or inappropriate actions taken by law enforcement personnel.  What counts as police misconduct varies broadly, but usually in order to qualify, the bad cop must be acting "under color of law," a phrase that means the officer was acting using the power given to him by a local, state, federal, or other authority.  Inappropriate or illegal actions taken by an officer while not on duty could certainly expose the officer to criminal charges, but is not "police misconduct."
It is a crime for one or more persons acting under color of law willfully to deprive or conspire to deprive another person of any right protected by the Constitution or laws of the United States. (18 U.S.C. §§ 242, 241).  The types of law enforcement misconduct covered by this federal criminal law include, among other things, excessive force, sexual assault, intentional false arrests, theft, or the intentional fabrication of evidence resulting in the loss of liberty of another.
Anyone involved in the criminal justice system also knows that it's not uncommon for police officers to exaggerate and lie in reports and while investigating.  These actions certainly qualify as "police misconduct," but not necessarily to the level of being a criminal act.  These actions are certainly important to a defendant's criminal prosecution, if we can prove them.  Lying and exaggerating are unlikely, on their own, to result in a police officer's termination or any sort of real punishment.  But when a jury finds out that the cop that's prosecuting you is lying, how do you think they'll react?  Will they continue to believe what that officer has to say?
Various types of police misconduct and how they impact prosecutions
Different forms of police misconduct have various impacts on criminal prosecutions:
False arrest (arrest without probable cause):
An arrest isn't simply when police put the suspect in handcuffs.  One of the most important things that occurs after an arrest is that the police gain the lawful ability to "search incident to arrest."  This usually includes a search of the defendant's person and the area immediately surrounding him or her.  Sometimes that subsequent search turns up further evidence of a crime.  It's important for our purposes because sometimes, when a court determines an arrest is illegal, they'll also determine that evidence obtained after the search incident to arrest cannot be used against the defendant at trial.
Evidence kept out of a trial puts the prosecution at varying levels of a disadvantage.  Sometimes they're unable to proceed with a prosecution due to the excluded evidence.  Other times their case isn't as strong, but the prosecution still proceeds.  Excluded evidence impacts both our ability to argue for a favorable plea agreement and to help show a reasonable doubt exists regarding charges at trial.
Lying cops:
Most criminal defense attorneys will probably agree: some cops lie a lot.  But it's also frequently difficult to prove and is often "he-said-she-said" evidence.  It's just words.  An example would be "When police made contact with the defendant, defendant admitted that he punched the victim."  While physical evidence might corroborate that allegation, this piece of evidence is simply the police officer's testimony squaring off against the defendant's testimony.  It is often difficult, if not impossible, to prove which one of these statements is the truth without some sort of hard evidence pointing one way or the other.
Lying and exaggerating cops (and other witnesses) are important at a few points.  First, if we can prove this to the prosecutor on your case, it could encourage them to doubt the strength of their side at trial.  This is likely only an effective strategy if the lying police officer is one of only a few witnesses, or if the officer is a pillar on which the government rests its case.  The government's doubt about its case could encourage more-favorable plea negotiations, or sometimes even a complete dismissal of the case.  Second, arguing about this fact at trial could be important.  Again, if this officer is the only witnesses who says the defendant committed (or admitted to committing) a crime, showing that officer is not honest and attacking his credibility could cause the jury to find a "reasonable doubt" and acquit the defendant.
Just because a police officer lied, misreported, or exaggerated a fact in your case, doesn't mean you're entitled to an automatic win or "not guilty" verdict.  There's still usually a lot of work to do, even after discovering this fact.
Sexual assault, theft, systematic police misconduct
When police officers perform certain illegal actions, the fact of those acts is so poisonous that their existence taints all of the cases the officer was involved in.  Frequently this involves police officers acting in a systematic fashion – sexually assaulting numerous victims, witnesses, and defendants, or consistently stealing drugs, money, or other items from individuals they're investigating.  In the very worst cases, officers (or gangs of officers) conspire to deprive individuals of their constitutional rights (see: Reynaldo Guevara, accused of framing 51 people for murder in Chicago.  Milwaukee experienced a similar situation, with former Milwaukee Police Officer Michael Vagnini, convicted of numerous felonies and misdemeanors for conducting illegal strip and body cavity searches on suspects (and only sentenced to 26 months in prison).
Many of the cases Vagnini was involved in were simply dismissed.  It's conceivable that prosecutors simply didn't want to deal with the major credibility issues involved in a case involving this officer.  Unfortunately, there's no method or motion to file for a dismissal in cases like this.  But the credibility of these bad cops certainly becomes an issue, and is one of the things a criminal defense attorney will consider attacking at trial.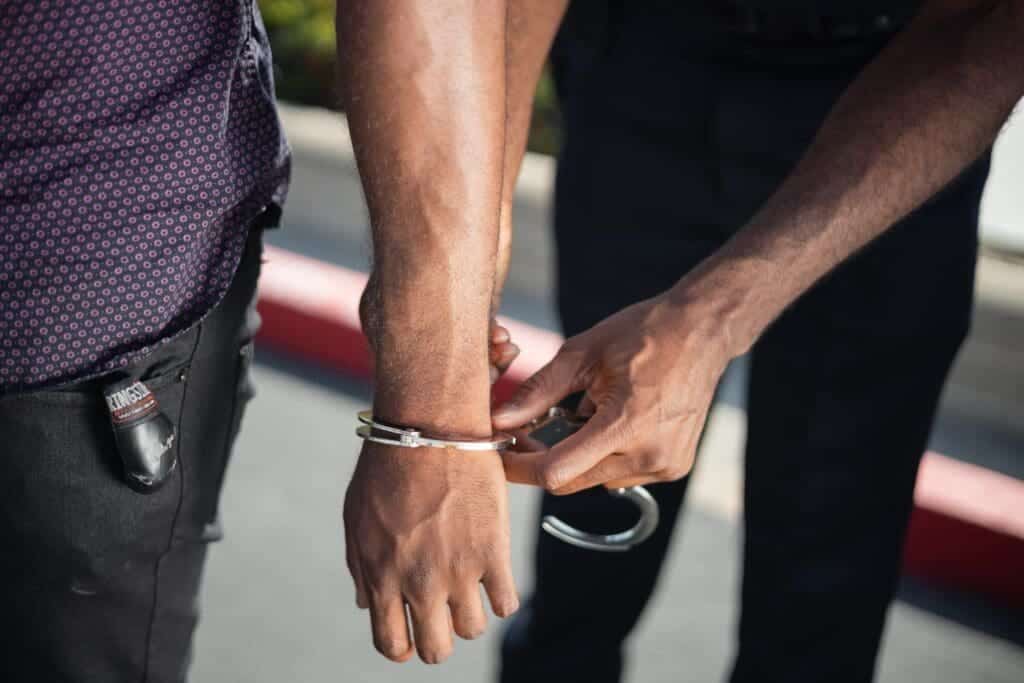 Contact Van Severen Law Office, S.C. to be connected with one of Wisconsin's best criminal defense law firms
Understanding exactly how things like police misconduct impact your criminal case is important.  Sometimes these issues result in wins for clients.  In others, they require some work to figure out exactly whether they'll help.  And in others, they're nearly irrelevant.  Bad cops will always exist, but that doesn't mean that every case involving a bad cop will result in a home run for the defendant.
At Van Severen Law Office, we've dealt with bad police officers.  We've filed motions challenging illegal police conduct, and we're dedicated to defending our clients the very best we can.
If you've encountered police misconduct and you're facing criminal charges, contact us today at (414) 270-0202 for a free consultation.  During that consultation, we'll sit down for an hour and discuss possible issues in your case and how we can help.